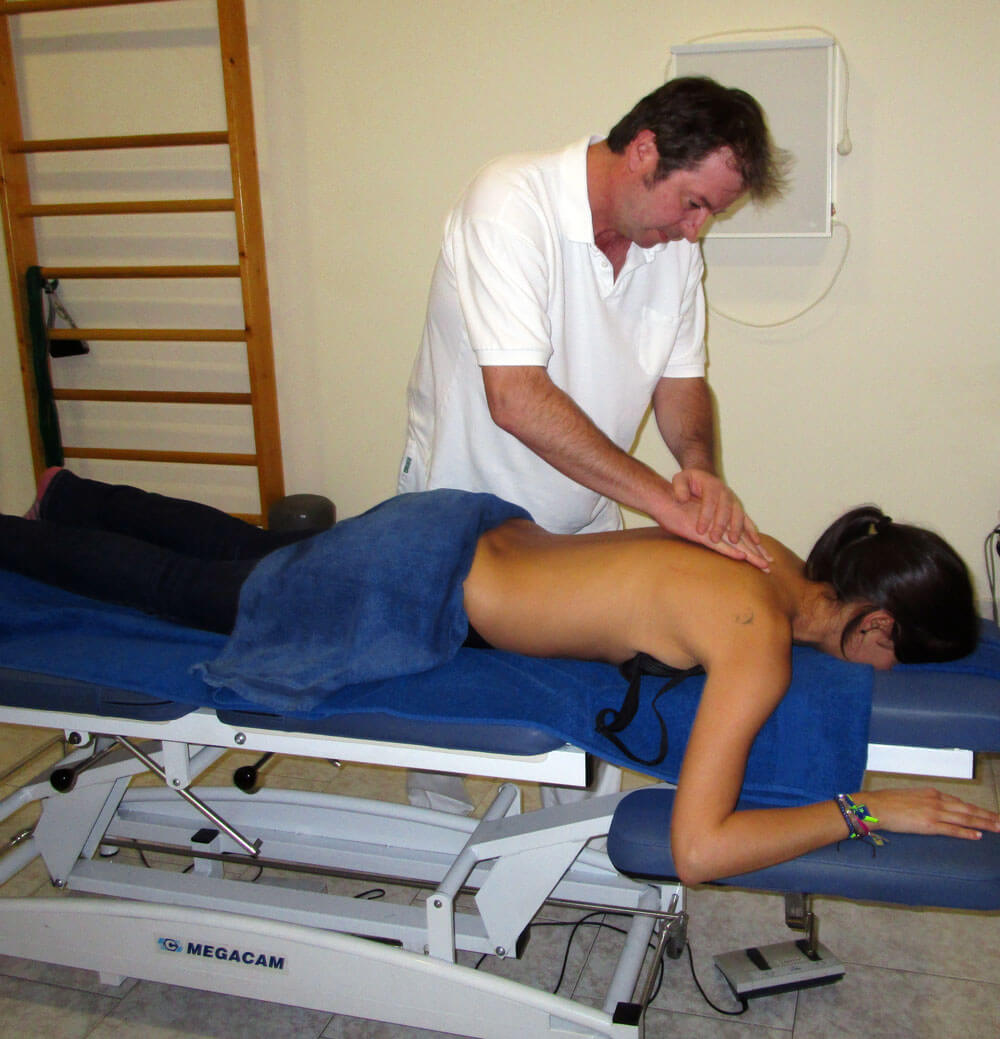 Physiotherapist
Member Nº 5921
Madrid Professional Association of Physiotherapy
Official degree in physiotherapy at the "Krankengyumnastik-Schule Neustadt/Wstr", Germany. April 1998.
I have worked in the physiotherapy clinic "Mosch" in Schifferstadt, specialising in manual therapy and orthopaedic and post-operative treatments.
I have completed courses in manual therapy (Maitland), lymphatic drainage (Vodder Method) and Dorn Therapy.
From 2000 I worked as a freelance in Madrid for the Clínica Médico-Estético Orel, Centro de Fisioterapia Zulaica and private patients.
Since 2006 in the Chamberí district.
Physiotherapist
Member Nº 5921
Physiotherapy Studio in Madrid
Request for an appointment
SCHEDULE:
From 10,00 to 20,00 (previous appointment)
House calls : From 10,00 to 14,00 hours
ADDRESS
C/ del Castillo 13, local | 28010 Madrid
Underground "Iglesia"